Established in the 1970's, Blueberry Hill Bar and Grill has been a favorite among the people of Garden City and Savannah for the last four decades. The bar was originally opened under the name "Village Pub". One night the bar was graced with the famous singer Fatz Domino and he played his then hit "Blueberry Hill". The owner at the time, Johnny, sat down after his performance and changed the bar's name to "Blueberry Hill". Since then the bar has housed many well known acts and continues to be a place full of loud music, good dancing, and intense pool games.
Don't let the age of the bar scare you away, Blueberry Hill Bar and Grill was renovated in 2012 and now has flat screen TVs lining the walls as well as a new dance floor. The renovation also included fresh paint and a brand new kitchen. Blueberry Hill came under new management January 1st, 2012. The new owners have invested time and money to restore Blueberry Hill to a local bar and pub that welcomes everyone and offers great drinks at fair prices.
There are daily Happy Hour deals from 10am-9pm every day of the week featuring $2.50 beers and $2.74 well drinks. The ladies can come in starting at 6pm Tuesdays and enjoy 2 for 1 drinks and Karaoke starting at 9pm. If you miss the Karaoke on Tuesdays feel free to drop by on Friday or Saturday nights starting at 9pm to get in on the Karaoke Madness.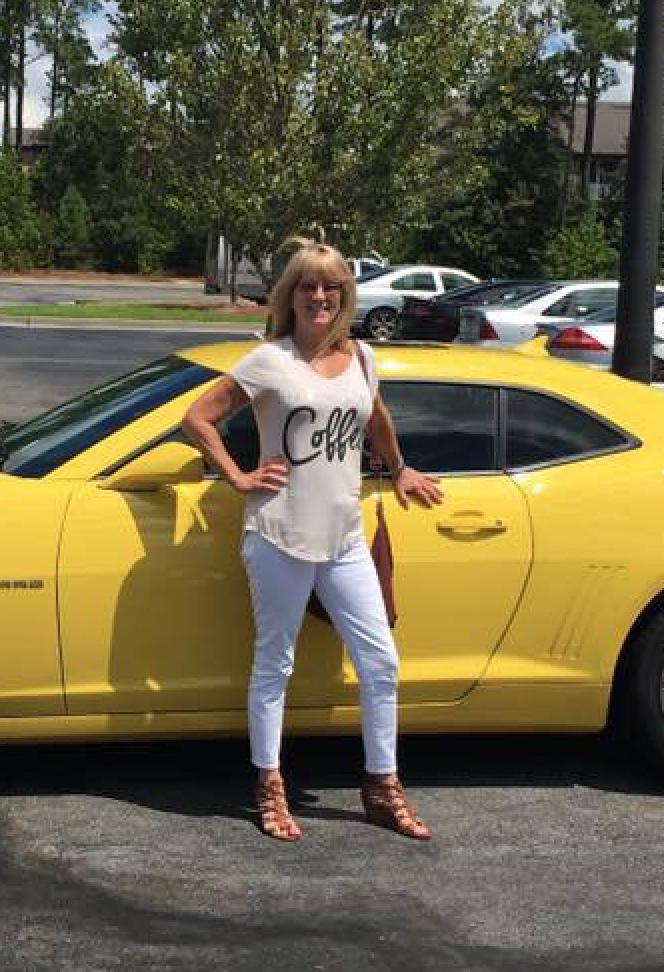 Rita co-owner
I was addicted to hokey pokey but I turned myself around
Likes
Business in the front, party in the back.
Quote
"I really can't walk the walk or talk the talk. But if you need someone to drink the drink, I'm your girl."
Favorite Drink
"Pink Pussy" shot
Favorite Song
"Pour some sugar (all over) me" by Def Leppard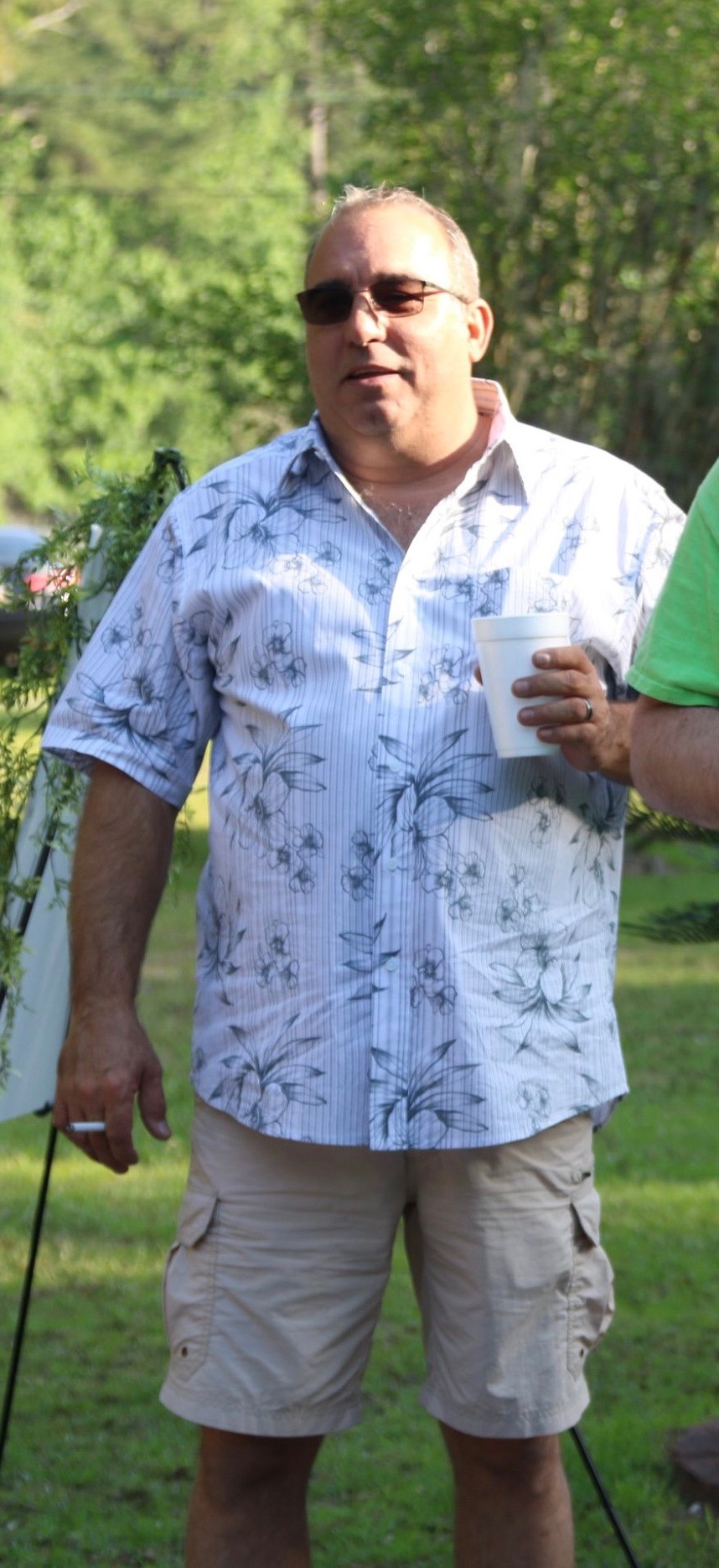 Danny – Owner
Likes
Traveling and making money
Quote
"Whoever is in charge of making sure I don't do stupid shit is fired"
Favorite Drink
Margarita, minus the "Marga"
Favorite Song
(I like them) "Like a Virgin" by Madonna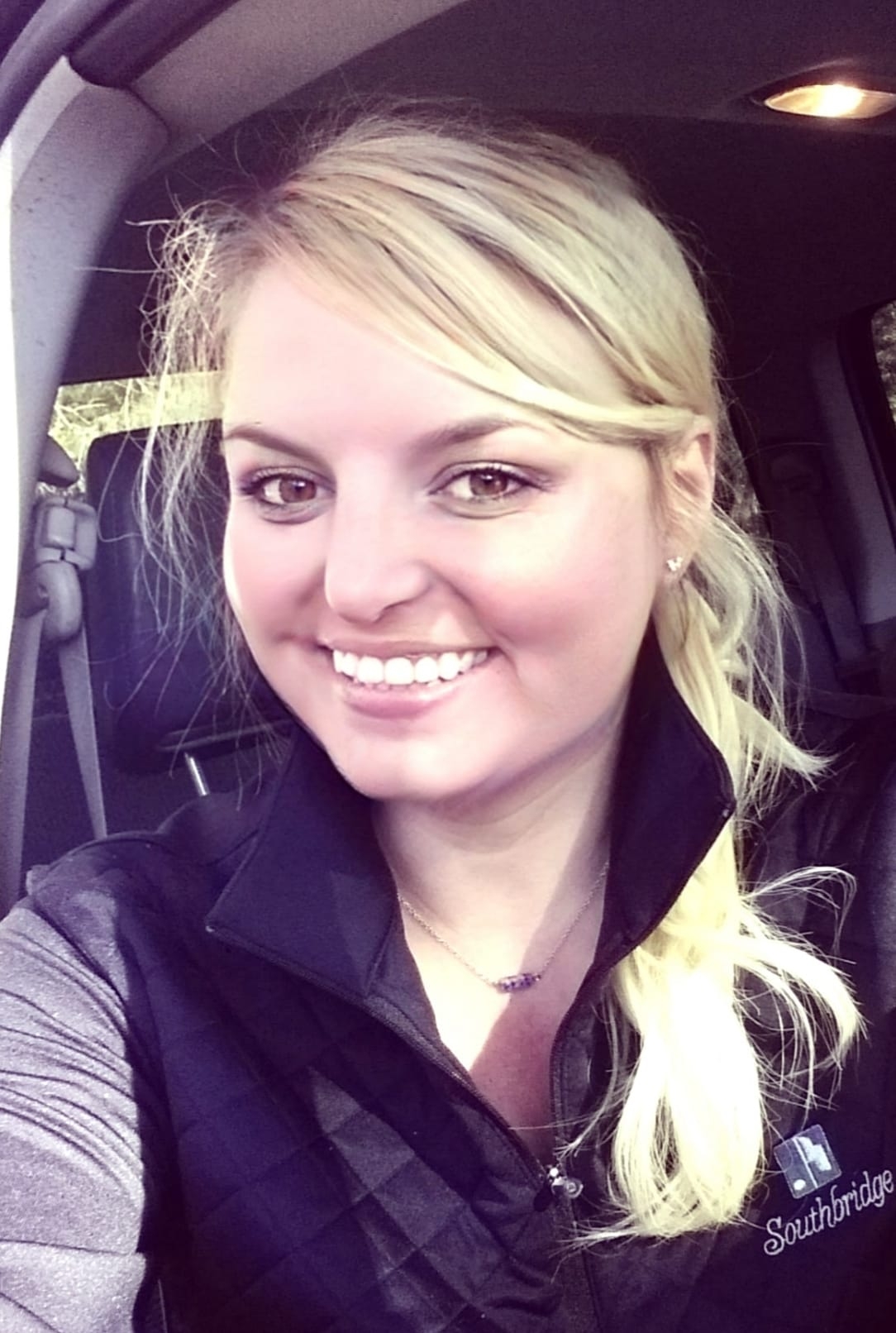 Ashley
Social Media/Events Coordinator
Ashley has been a bartender, mixologist, intoxicologist and bar manager for 12+ years. She is a friend, business consultant, a good listener, and a great advice giver. She can make your worries go away for the night and provide you with a night to remember. SMILES for DAYS!!! Ashley loves creating and experimenting with a lot of different liquors in hopes of creating the most delicious cocktails!!!
Likes
Laughing, Fishing, Bartending and watching TV Shows
Quote
Love Hard and Laugh Often
Favorite Drink
JagerBOMBS
Favorite Song
"Whiskey Girl" Tobey Keith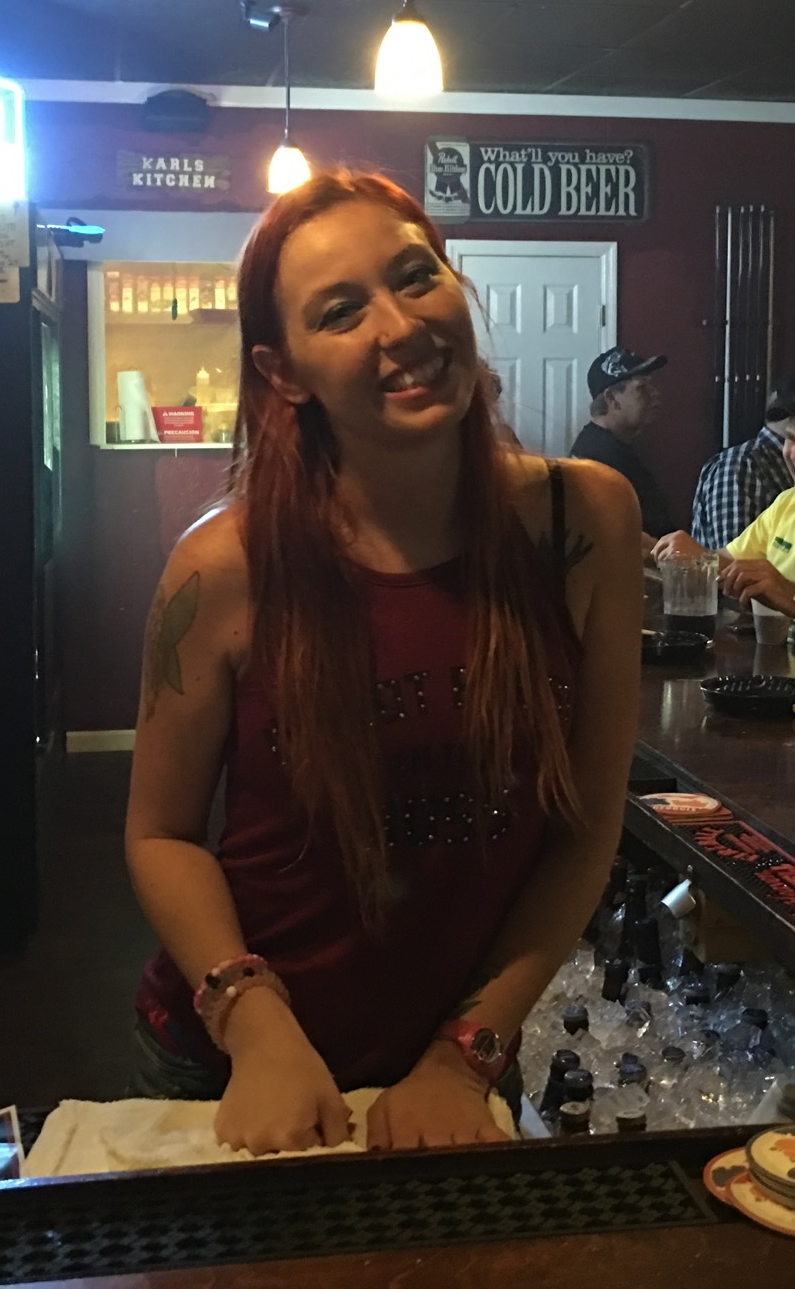 Stephanie
Stephanie, the crazy red head from Florida! Spicy and Sexy! This fiery red head knows how to have a good time!!! Whether it be slinging drinks or partying with everyone. She will make you have a night you can/or can't remember :-)!!!
Likes
Trucks and awesome music!
Quote
I will sleep when i'm dead
Favorite Drink
Vegas Bombs with Crown Apple
Favorite Song
I hate everybody from housing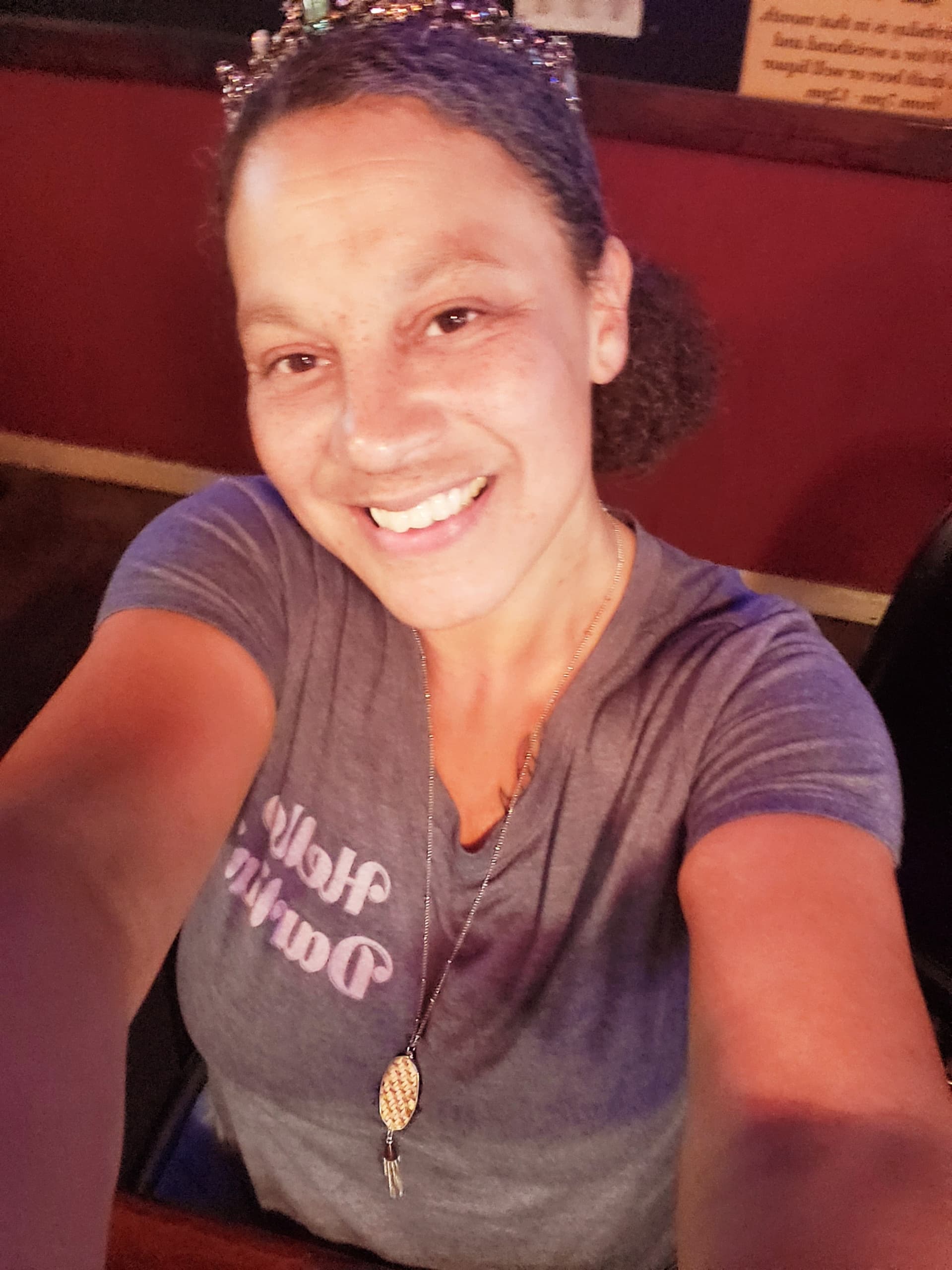 Vicki
You got a friend in me!!! Vicki is the social butterfly at Blueberry and we love her for it!!! She is always positive and upbeat and loves to show everyone a good time! Who wouldn't want to party with this rad ass chick?!?!?
Likes
Bartending, History and Geography
Quote
Raise Hell, Praise Dale!
Favorite Drink
Jack Daniels
Favorite Song
"Fancy" Bobbie Gentry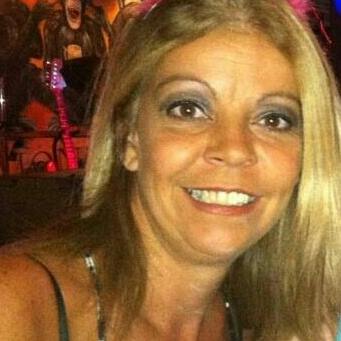 Lisa
Baddest Blonde Bartender around!!! She's been slinging drinks and kicking ass her whole life. She is the life of the party!!!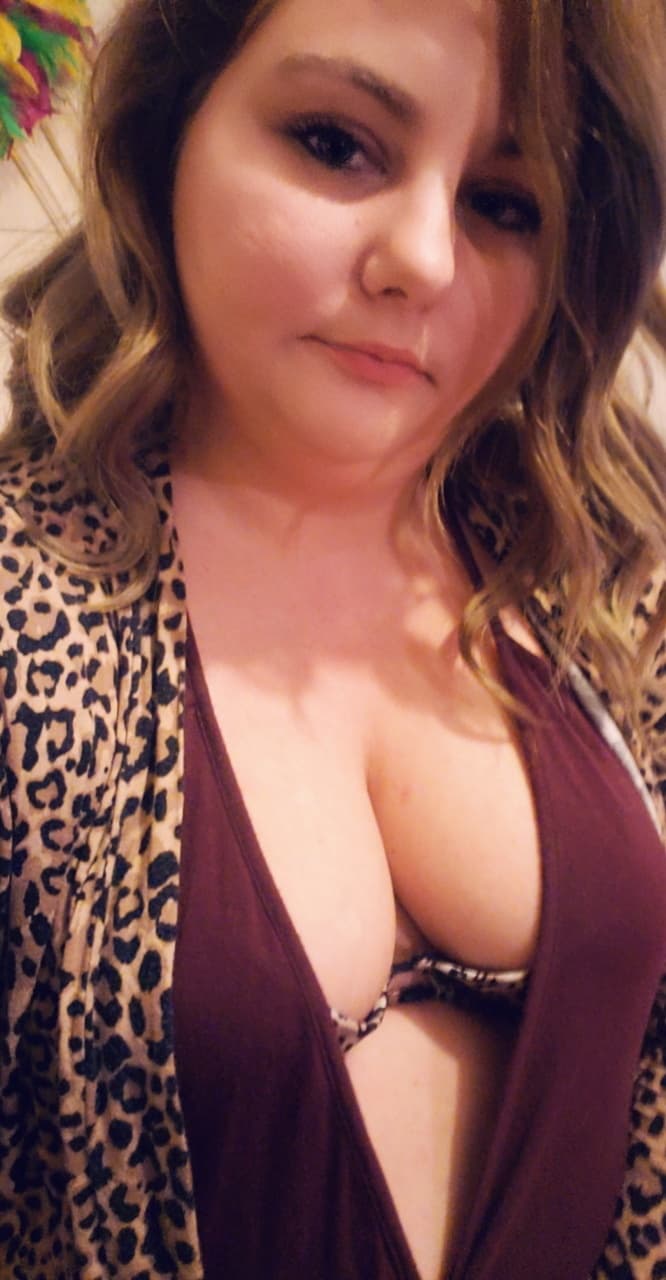 Rebecca
Rebecca aka Becky Jo was born for this – LITERALLY! She is a fourth generation bartender/owner of Blueberry Hill. The bar has been in her family since the 70's so she knows a thing or two about Blueberry Hill and slinging drinks! She enjoys long naps and binge watching Netflix. She is always down to have a good time. She enjoys hanging with friends and getting "Turnt' Up on a Tuesday"!!!
Likes
Whiskey and long nights
Quote
I followed my heart and it led me to the bar
Favorite Drink
Crown and Coke
Rule #1 - If you leave your credit card over night and we have to search for it when you come in with a hangover the next day - inevitably during a rush - don't be angered by an added gratuity. If you had "that much fun," we consider it a baby-sitting fee.
Rule #2 - No whistling, yelling, or throwing things at your bartender to get his or her attention. Even if it's really busy. If you do, you will be thirsty for a long, long, long, long time. Try paying attention. Unlike your local chain bartender, Hill bartenders use their eyes to see who is next. It is good bartending. Know what you want and be ready to pay cash or start a tab.
Rule #3 - No whining! Stop it. Seriously. You're only making a fool out of yourself. Sometimes the bar snacks run out. If it is 2:30, we are not getting more nuts for you in lieu of serving last call drinks. No we can't put a beer on your card. Grow up. If you keep it up the person you came with will wind up leaving with someone else. In fact, we'll recommend someone else to them.
Rule #4 - We are a very generous bar. Don't embarrass yourself. We have heard that line, "Last time I was in here my drink was weak," before you even snuck a sip of your Grandpa's MD 20/20. Plus, we remember customers. We will make you drink the same as always if you say that. And you just look dumb. If your drink isn't "strong enough," ask for a double. Or go to a meeting. Or quit getting Amaretto Sours and get a whiskey.
Rule #5 - Our thing is "Fun and Snarky". We don't want to put others down or put our bar on a pedestal. Come with no expectations and The Hill Can't disappoint you!
Rule #6 - Once you are inside, don't cause trouble! Just a reminder: Our regulars vary from bikers, army rangers, kung-fu champions, hyper ballerinas, construction workers, lawyers, and art students jacked up on red bull. And they like us...a lot.
Rule #7 - Don't give the bartender a hard time for checking your I.D. We know: "You just turned 22 and you're not that 'immature 21-year-old' anymore." If you are 28 but look 16, take it as a compliment and get over it. Don't forget, we have the right to refuse service to anyone. So have your I.D. ready and be prepared to have a good time.
Rule #8 - What happens on "The Hill" stays at "The Hill"